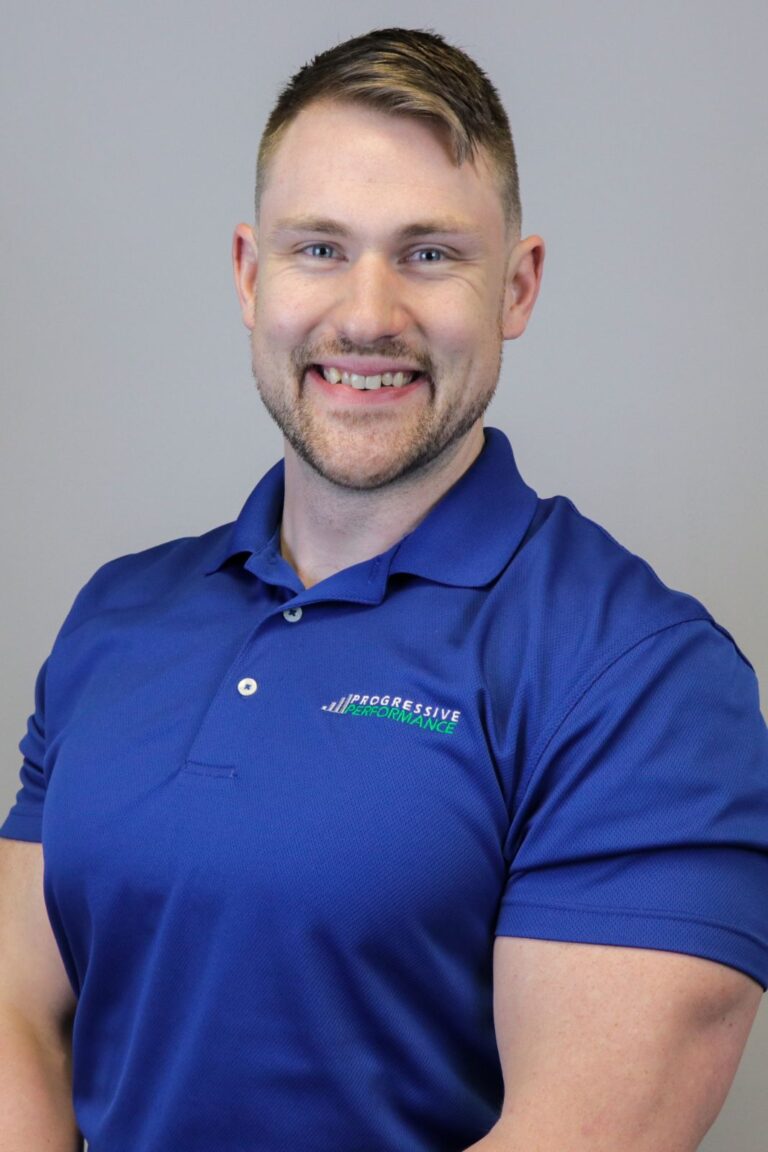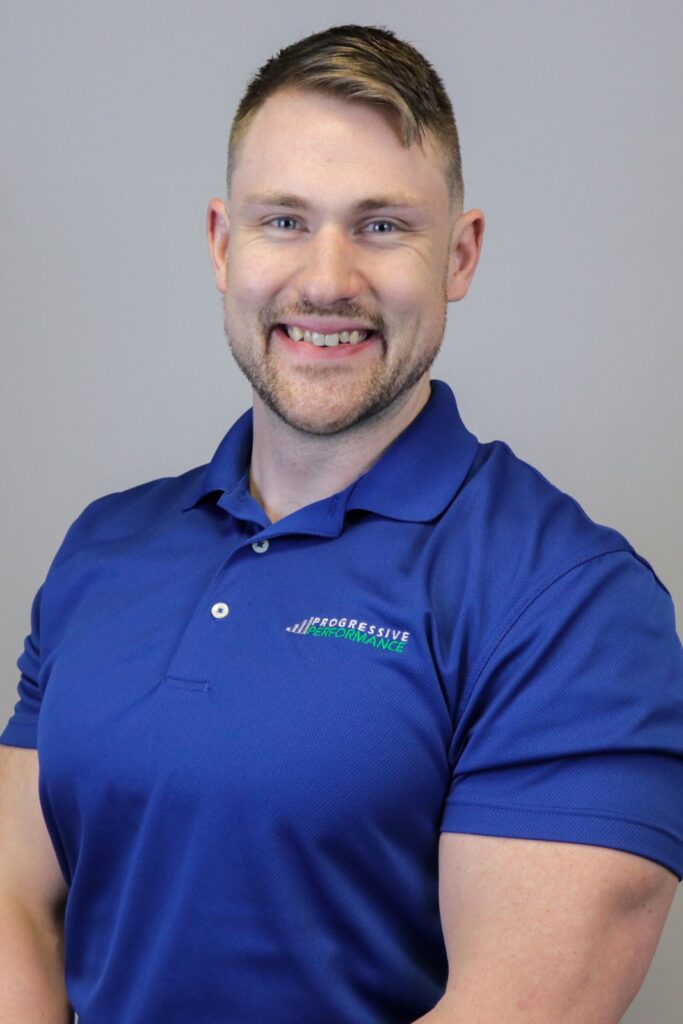 Jimmy McCurry Jr. CSCS CES
Jimmy is a Woodinville native. He attended Woodinville high school and graduated in 2007. Jimmy wrestled in high school and fell in love with weight training. Through wrestling, he illustrated at an early age his work ethic. In 2007 a new award was created at Woodinville to represent that hard work. Jimmy has the honor of presenting this award to the most improved wrestler every year, the McCurry award.  Jimmy has coached wrestling for Leota Timbercrest and Woodinville.
Jimmy has 13 years experience as a personal trainer/strength coach. Jimmy completed Western Washington University's Kinesiology program in 2011. While completing this program and working as a personal trainer he went on to earn the gold standard in strength coach certifications, the NSCA CSCS. Jimmy is always educating himself, reading the most recent scientific research, referencing text books from well respected professors and attending seminars regularly. After earning his CSCS Jimmy earned a certification as a corrective exercise specialist (CES) from Kinetic Integrations. Jimmy is currently pursuing certification from the Postural Restoration Institute adding to his breadth of knowledge.
All programs start with a Free Corrective exercise session
We Have A Team Of National Level Certified Coaches That Are Here To Guide You Through Every Step Of Becoming A Healthier Stronger More Confident You. Get To Know Them Here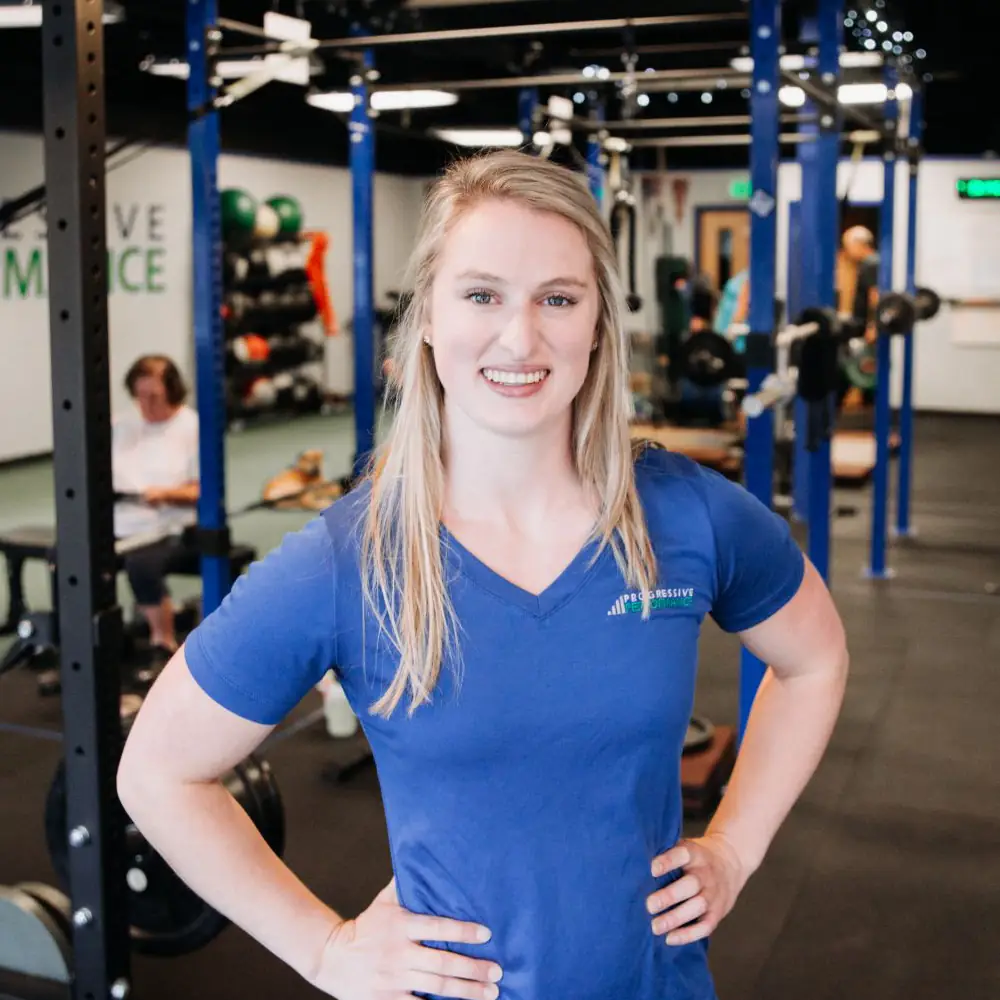 Ellen Smith, CSCS
Facility Manager, Onboarding Specialist
Ellen Smith graduated from Snohomish High School and Everett Community College (via Running Start) in 2013 and went on to complete her Bachelor's degree in Exercise Science at Seattle Pacific University in 2016. After being a competitive gymnast for 14 years, she transitioned from competing to coaching. She coached all levels of gymnastics, from age 6 to the college level. Recognizing a growing passion for strength and conditioning, she earned her CSCS in 2018 and became the strength coach for the Seattle Pacific Gymnastics team. Soon after, she was brought on as an assistant coach for the gymnastics team from 2018-2020. Along with her roles with the gymnastics team, Ellen also became the head strength coach for SPU during the 2019-2020 season.
In January of 2019 Ellen enrolled in the internship program here at PP. From there, she began coaching at Progressive Performance part time and transitioned to a full time position in Spring 2020. She has a passion for coaching and helping people increase their confidence through strength training.
Ellen has also participated in many active hobbies and competitive outlets after gymnastics. She started out with running and completed three half marathons between 2014-2016 before finding her true passion in Spring 2017, powerlifting. It wasn't until September 2017 that Ellen signed up for her first powerlifting competition and she hasn't looked back since. With a few titles, two national competitions and a state record under her belt, she continues to push her limits and is currently training to get closer to her 1000# total and a 400# deadlift goals. Outside of coaching and lifting, Ellen enjoys reading (big Harry Potter fan!), learning how to play guitar and spending her free time with friends and family!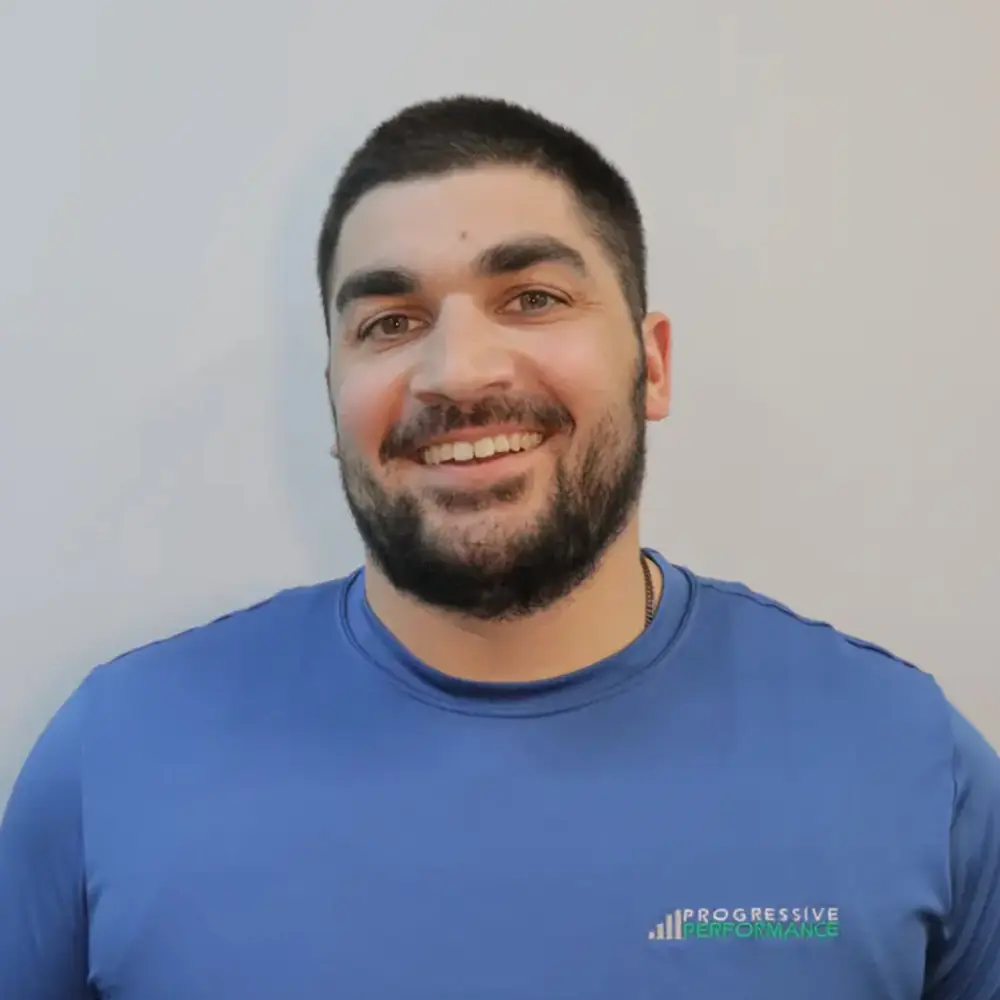 Curtis Hennigs
Coach / Head Of Admin
Curtis was born and raised in Whatcom county. He went through the Ferndale School District and graduated in 2011. He went on to complete his Bachelor of Science in Kinesiology specializing in Sport Psychology in 2015 at Western Washington University. After a few years of coaching with the Ferndale Football team, he decided he wanted to continue to better his skills as a coach and enrolled at the University of Denver in 2018. He graduated in 2020 with a Master in Arts of Sports Coaching. While in school, he helped out with the summer football training program and by 2021 he was writing the schedule and running the program.
After finishing his schooling and being engaged for a few years, Curtis was married in October 2020 to his wife, Erin. After 13 years at his family-run Agricultural store, he decided it was time to move on and start his career. In January 2022, Curtis accepted a full-time position at Progressive Performance. He has a continued passion for coaching and fitness and feels right at home. Curtis also continues to coach at Ferndale High School as a wide receiver coach and writes the strength and conditioning program.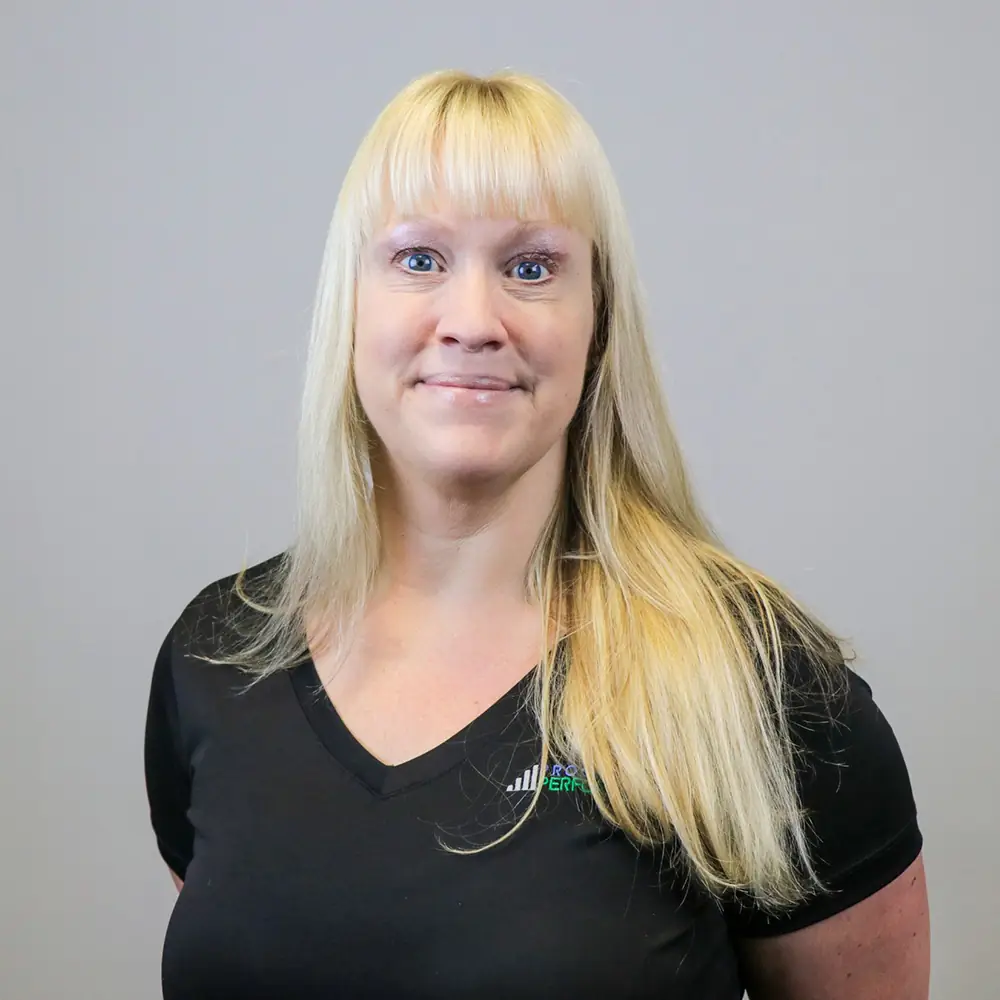 Jo Dibbo
Operations Manager
Jo started out as a client of PP much like Emily and wanted to help build the community in any way she could. She came on to help keep PP organized and make sure that all the needs of the gym on the back end are taken care of so that the coaches can focus on what they do best… coach.
Jo has a nursing degree and has 2 lovely teenage daughters. Jo has a background in martial arts and has a brown belt in Krav Maga. You can find her at the gym in the mornings working in the office or working on her deadlifts. She also has a very handsome labradoodle named Winston.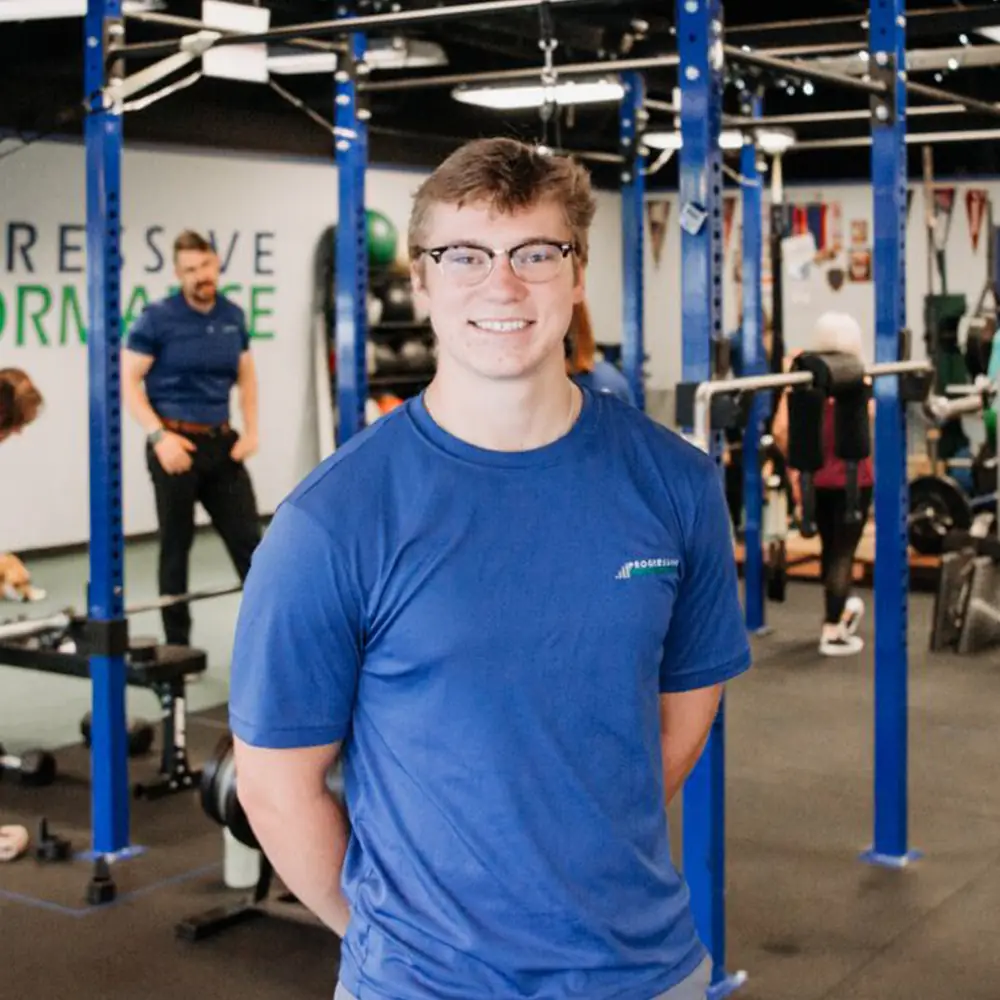 Bryce started his fitness journey when he was just 14 years old as a youth athlete at PP. He played sports growing up and was looking to elevate his game. Shortly after joining the PP community he fell in love with strength training. This sparked an interest in Bryce to learn all about fitness and become a Personal Trainer. He made a handshake agreement with Jimmy to mentor him into the trainer he is today, when he was just 16 years old. He graduated from Monroe Highschool in 2020. Then got certified through NASM, and officially joined the PP Team in February of 2021!

Bryce has a passion for bodybuilding, getting strong and trying out the latest supplements to optimize his performance. Bryce is constantly researching and learning more about nutrition, optimal technique and how to motivate clients to reach their goals. Bryce also enjoys going out on his boat when the weather is nice, doing backflips and dancing.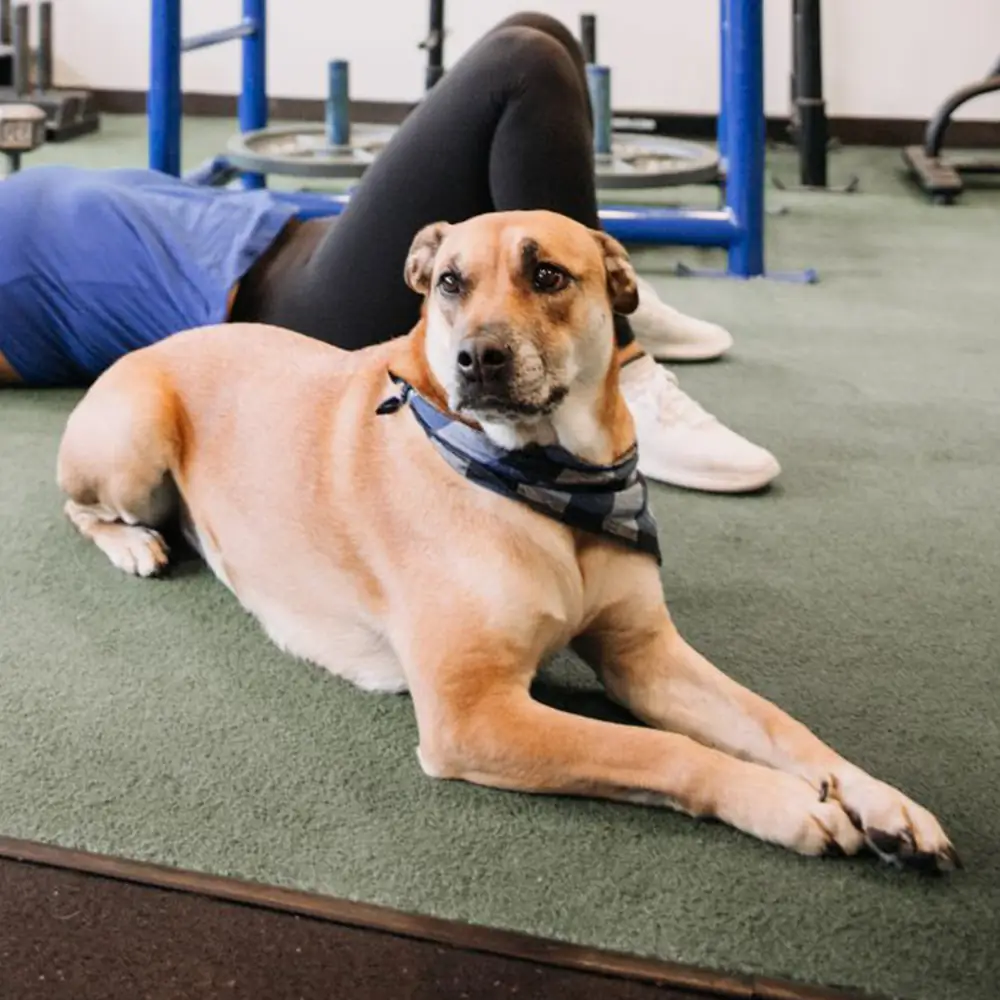 Penny
Coach & Official Gym Greeter
Penny is Coach Jimmy's dog! She loves pets between sets, and isn't shy about soliciting your attention! Penny is friendly to every new friend she meets – the gym is her home away from home, you'll likely see her in the gym most days.
We think having Penny in the gym is wonderful, she's a fantastic addition to our community. We dare you to leave not loving her sweet little face!
We're committed to helping you reach your personal fitness goals and to prove it, we're offering a 28-Day JUMP START to hit fast forward on your results. During this program, we will work together to define the healthy habits, skills, game plan and knowledge you need to finally reach your health and fitness goals!