Woodinville, Washington's leading personal training gym. Want to hire the best personal trainer in Woodinville, WA?
We get it, you have taken care of everything and everyone else except for yourself for far too long which can make you feel like you don't even know where to start, or even if you can.
Whether you are recovering from an injury, have a few pounds to lose or want to completely transform into the strongest version of you possible we have a program for you.
When it comes to your health a fitness it's time to stop putting it on the back burner so you can get back to the activities you love with ease, be the example for your kids and have more energy than you ever thought possible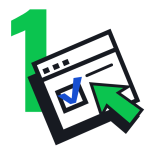 A SMALL STEP TO GET STARTED
Click "Start Today" and fill out your information.
A coach will call you to learn more about  your specific need and develop a plan for you.
Schedule your free initial session where we build a road map to meet your goals.
UNLIMITED
PERSONAL
TRAINING
For just $99 a week, you can start your transformation to a new you. You will get unlimited sessions with our expert team of personal trainers. You will get the guidance and knowledge you need to be successful with one of the best personal trainers in Woodinville, Wa.
MOVEMENT AND CORRECTIVE EXERCISE
Are you struggling with an old sports injury or recovering from surgery? Have you tried working out in the past, only to have to stop when you hurt yourself? Maybe you are just out of shape and don't know where to start?

Becoming part of the Progressive Performance Family was one of the best decisions I have ever made. As I looked towards retirement I wanted to be my best both physically and mentally. Because of you I am stronger, healthier and happier, You encouraged and challenged me to reach milestones I never thought I could attain. You are also very nice people that genuinely care about all of us. Even with the challenges of COVID you have been there for us with online zoom workouts, even lending us equipment to take home. Jimmy, Ellen and Emily are the best of the best.
After 7 months of putting in the work, its apparent that getting to an elevated fitness level cannot be done on your own. I'm stronger than ever, the back pain is gone, the belly fat is shedding, and I'm looking forward to my most shirtless summer ever! I'm so glad I'm not guessing anymore when I walk into the gym. Thank you to the trainers! You are all very supportive, knowledgeable, and inspiring!
I have never felt so comfortable in my own skin. Progressive performance has helped me see my true potential. If you're looking to get fit, make friends, and have a truly amazing gym experience. This is the place for you!
Jimmy and the rest of the team at Progressive Performance are absolutely wonderful. When I arrived, I wanted help with motivation and a renewed drive to workout again. I had been working out inconsistently for a couple years at that point and just couldn't stay motivated despite having a home gym. Well, after working with Jimmy, Emily, and the rest of the crew for a few weeks, I found the motivation I needed to succeed and stick with it! I HIGHLY recommend Progressive Performance for your fitness goals.
This is such a great place to workout! Coach Jimmy and Coach Tory, are so helpful, and knowledgeable each in their own way. They really make the gym a fun and inviting place to go and get fit. It's often said that positive and encouraging people attract the same and it really proves true here! All of the clients that workout at the gym, really make it feel like a kind of family. All of us having different fitness levels, age groups and from many walks of life. We all work towards our own fitness goals, which help to really make this a place I look forward to going to. I really love working out here!
Jimmy is a great personal trainer. I have been strength training with Jimmy for over a year and love it, I have gotten so strong and healthy. He is wonderful at helping people achieve their own fitness and nutritional goals. Highly recommend Jimmy and Progressive Performance. A great place to work out!
Jimmy is an excellent personal trainer. I am a very overweight person, and going to his gym is not intimidating at all, everyone there is so supportive of each other. Such a great environment, way better than those big name gyms.
I decided, three weeks ago, to finally join a gym. I've had the desire to get fit, again and again...just lacked motivation to start, again. Happened to stumble across Progressive Performance and made the call, not necessarily needing equipment to work out, but the knowledge, know-how, accountability, and the push. These guys/gals are just what I was needing! Thanks Progressive Performance! I'm 51 and I've seen a 13 year old getting guidance from the PP staff. I've seen all ages in between. Everyone is treated equal at PP by the staff, and it's members. I walk in there, 3/4 days a week, knowing I'm going to get encouragement and support throughout the building! I'm getting ready for an awesome summer! 💪🏼